Potagold Stables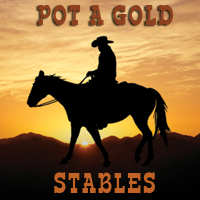 A Very Cool Place To Visit
The Potagold Stables is a cool place to visit. Potagold Stables in AZ will give you a horseback trail ride which is fun and enjoyable. The guides in the place are all helpful and will keep you entertained throughout the whole ride. The Potagold Stables always makes sure that they give each and every customer a beautiful ride through the ranch.

Their rates vary depending on the duration you want to avail. Their 1 hour ride is $40, 1 and a half hour ride is $60 and the 2 hour ride is $75. They are also offering longer rides with lunch, 3 hour rides with lunch costs $130, 4 hours with lunch is priced at $150 and for 6 and 8 hours it is $170 and $220 respectively. They also offer these without lunch so better check their website.