Goldfield Livery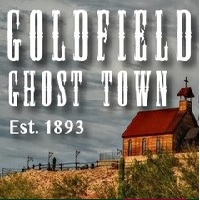 Appreciate The Dessert With The Help Of The Goldfield Livery
The Goldfield Livery is offering their service to tour around the greater Phoenix, Arizona area. At the Goldfield Livery you can ride the horses even if you have not ridden on the horseback yet. Their horseback rides are enjoyed by customers and the experience is just great. You will really appreciate the beauty of the dessert with the help of the Goldfield Livery!

All of the rides at the Goldfield Livery are guided and walk trot. The weight limit for the trail ride is only up to 240 pounds. The minors should be accompanied by a guardian if riding and it is recommended that the attire for the ride is jeans and closed shoes.