Adventure Bound Camping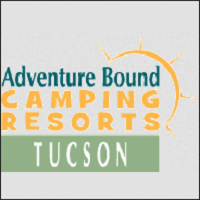 Adventure Bound Camping
If you were looking for a nice adventure getaway in Arizona, look no more, because you are at the right place. Adventure Bound Camping offers an amazing camping adventure with a lot of additional activities that will entertain you and create memories for your whole life.

The Tucson RV Park is perfect for spending an unforgettable night under the beautiful sky filled with stars. This is the place for all ages and no matter what kind of adventure you are looking for, this is definitely something that will leave you satisfied.