Arizona Grand Resort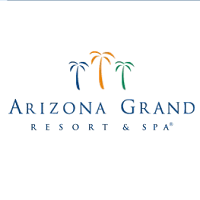 Arizona Grand Resort
Arizona Grand Resort & Spa is an award-winning and a leading family vacation destination. Containing 740 suites and 117,000 sq. ft. of indoor and outdoor space, it is the best representation of what an adventure getaway in Arizona should look like.

Among many places and locations you can enjoy, the most popular ones are an expansive athletic club, luxury spa and saloon, 18-hole golf course, 7-acre water park, many biking and hiking routes etc. There is something for everyone in this fabulous place!