Old Tucson Studios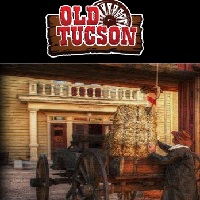 Experience the Old West Now!
In the Old Tucson Studios there will be cancan girls, cowboy shootouts and horseback rides which make this old movie-studio set a fun place for the whole family. You might also even get to see the commercial, tv series or a movie that is being filmed. The rich history of this getaways with kids in Tucson has rich history and amazing locations that the place take pride in. Their place is beyond incomparable and is really now a part of the filmmaking history.

You just have to scroll down the street for the adventure and as you will learn the danger of the cross-country trip by the stage coach. Turning in the corner, you will be able to find yourself learning the way of the Native Village's people.